What is Genetic Counseling?
---
Genetic counseling involves talking with a provider or specialist trained in clinical cancer genetics regarding considerations of genetic testing. The genetic counselor can assist patients in making an informed decision about genetic testing.
The discussion during the session will involve the following:
Intake of medical and family history as well as lifestyle factors
How cancers may be inherited
Genetic test options
Benefits/risks/limitations of genetic testing
Types of test results
Additional cancer risks that could be identified for you and/or your family
how test results may impact cancer screening or treatment
potential consequences of results (e.g., insurance and reproductive implications)
If you or your family would like to speak with a genetic counselor, please contact the Cancer Risk Assessment and Clinical Cancer Genetics Program at Sidney Kimmel Cancer Center at 215-955-1011. You can also find a local genetic counselor at Find A Genetic Counselor.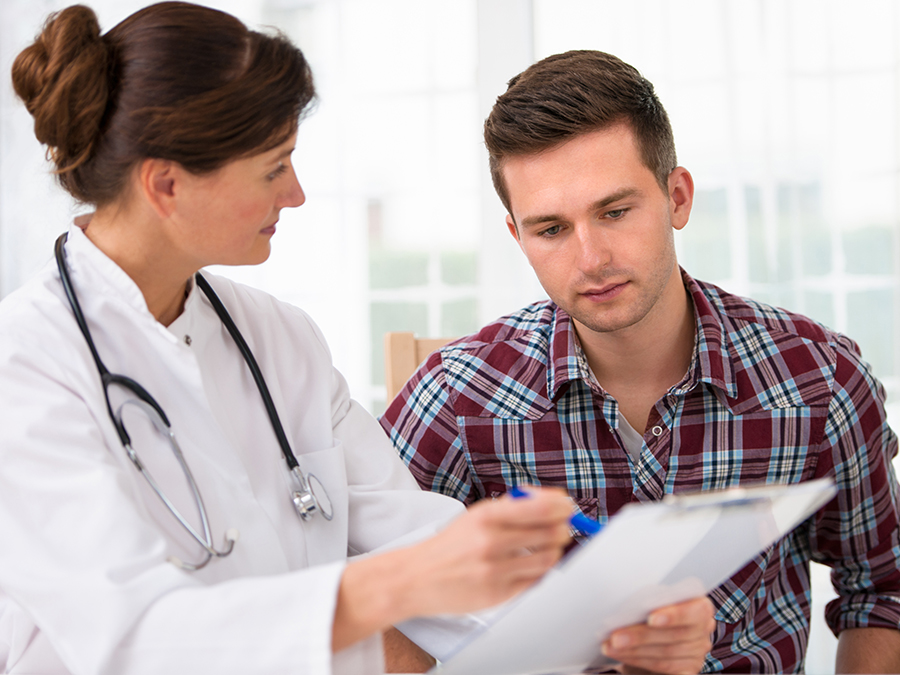 ---